The sun slowly rose over the ridgeline of Bethlehem as our Proverbs 31 Ministries bus meandered its way from Jerusalem into the little town.  The view was breathtaking. It was just like a Christmas Card.
A tall wall separated Jerusalem from Palestinian Bethlehem. We easily drove in. The town was peaceful, sleeping.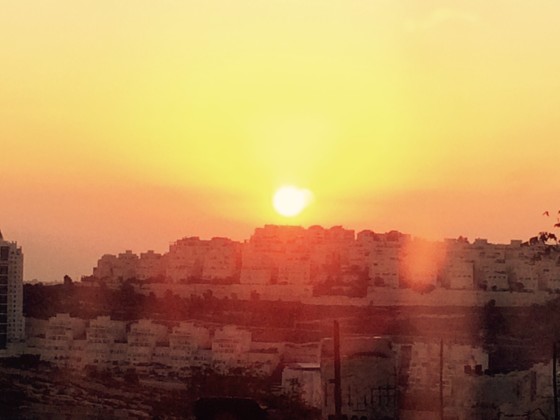 We were giddy with excitement as we headed to Bethlehem's Church of the Nativity. Church of the Nativity is the oldest church  in Christendom.  It is built over the supposed cave where the Virgin Mary gave birth to Jesus, placing Him in a manger.  When you see Christmas Eve church services on television, many times from this church is where they broadcast.
There is one feature to me that is even more remarkable. The only entrance into the Church of the Nativity is low, not quite even five feet high.
Called the Door of Humility, we all must bend low to be near Jesus. So true. What a physical reminder.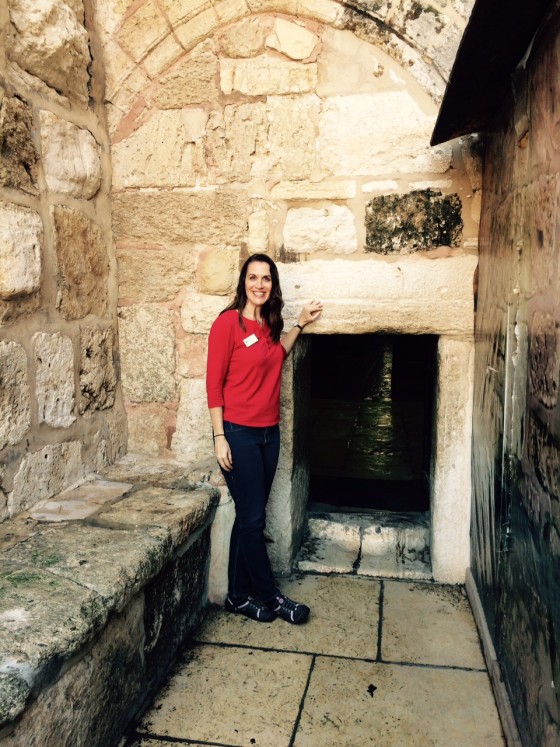 As we prepare our hearts and minds for Christmas, may we "bend low" today and every day. Let's give more grace, forgive, forget, encourage others, complain less, count our blessings more.
"When the angels had left them and gone into heaven, the shepherds said to one another, 'Let's go to Bethlehem and see this thing that has happened, which the Lord has told us about.'

So they hurried off and found Mary and Joseph, and the baby, who was lying in the manger. When they had seen him, they spread the word concerning what had been told them about this child, and all who heard it were amazed at what the shepherds said to them. But Mary treasured up all these things and pondered them in her heart." –Luke 2:15-19 NIV.

"When they [the Magi] saw the star, they were overjoyed. On coming to the house, they saw the child with his mother Mary, and they bowed down and worshiped him. Then they opened their treasures and presented him with gifts of gold and of incense and of myrrh." –Matthew 2: 10-11 NIV

Reflect:
–This Christmas season, how can we "bend lower" to be near Jesus? Please comment.
Renew:
–"The Lord upholds all those who fall and lifts up all who are bowed down." –Psalm 145:14 NIV
–"He must become greater; I must become less." –John 3:30 NIV