Welcome Encouragement For Today, friend!  How humbling it is to have you read my Proverbs 31 Ministries devotional today. If you are joining Pure Inspiration for the first time, it would be so fun to stay connected. Please consider subscribing to my blog by simply adding your email address to the right side of this home page or by clicking here!
In today's Proverbs 31 devotion, It Was No Accident,   I share about one of the many lessons God has taught me after my life-changing car accident on March 14th.  Just to have breath is also a gift when I look at the photo of my car!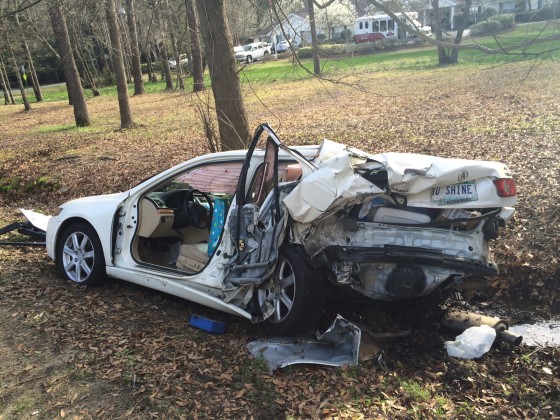 If you stink at asking for help like I did (sometimes still do), may you be encouraged by today's message.
We at Proverbs 31 Ministries ask you to prayerfully consider investing financially in God's Kingdom by donating at www.proverbs31.org/bewithjesus.
Be encouraged that God is not finished with us. All we endure is not an accident. God ordains it for our good and His glory!
Renew:
"Bring the whole tithe into the storehouse, that there may be food in my house. 'Test me in this,' says the Lord Almighty, 'and see if I will not throw open the floodgates of heaven and pour out so much blessing that you will not have room enough for it.'" –Malachi 3:10 NIV

Resource: