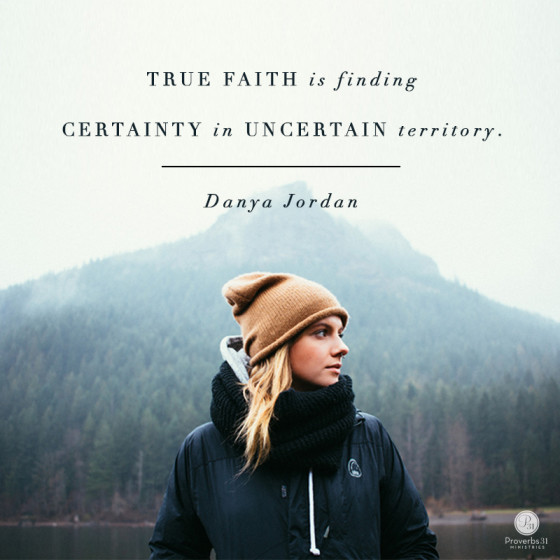 Welcome Encouragement For Today, friend! Happy Transformational Tuesday!  How humbling it is to have you read my first Proverbs 31 Ministries devotional today. If you are joining Pure Inspiration for the first time, it would be so fun to stay connected. Please consider subscribing to my blog by simply adding your email address to the right side of this home page or by clicking here!
In today's Proverbs 31 devotion, Finding Faith in the Fog,  I shared a frightening foggy night last year when I doubted God. Just a couple of hours before I was so sure of God's presence. Have you ever felt that way?
Foggy times often result in deeper faith.  
Like me, if you've ever wondered where to take the next step of faith, reading God's Word provides the answers. Another encouragement is Lysa TerKeurst's book, What Happens When Women Walk in Faith. I'm giving away two copies to encourage you in your faith.
To enter to win, simply leave a comment sharing one way God has used an experience of your past to draw you closer you to Him, or to equip you to help or comfort others in a unique way that glorifies Him. Winners will be announced and emailed on Tuesday, May 26th, 2015. Thank you!
Renew:
"For this reason, ever since I heard about your faith in the Lord Jesus and your love for all the saints, I have not stopped giving thanks for you, remembering you in my prayers."–Ephesians 1:15 NIV